Copper with its corrosive resistance, electrical conductivity and superior heat transfer make it one of the most important metals in use today.
When it comes to the electrical industry, nearly all electrical wires and cables today use copper. This means that the increasing demand and pricing is having a significant impact on cable pricing.
What is driving these increases?
The demand for copper is increasing dramatically as worldwide economies ramp up with the roll out of vaccines. The increasing push by governments for sustainable energy generation is also contributing to demand with copper being the key metal in generation, transmission, storage and consumption of electricity.
As demand has continued to grow, unfortunately supply has not kept pace with the worldwide pandemic effecting production. International Copper Study Groups in Peru, the world's second largest producer of copper, reported a 12.5% plunge in output in 2020. With demand increasing and supply constrained, copper prices are reaching highs not seen in many years.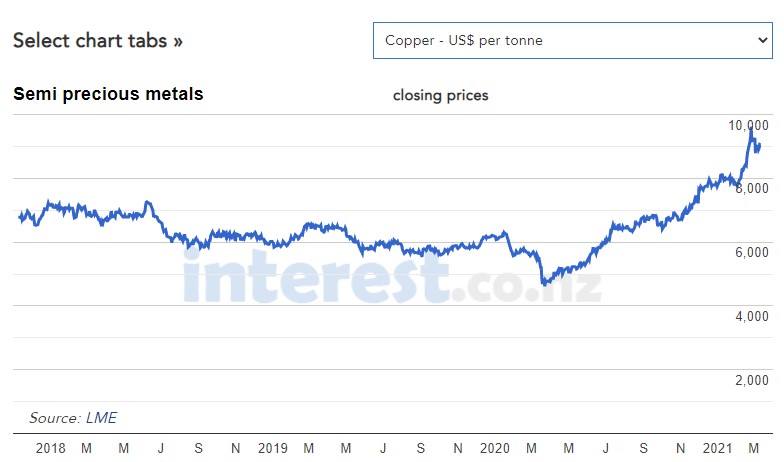 Is this a short-term problem?
While the roll out of vaccines across the world should assist with increasing the supply of copper, the worldwide demand for copper is forecast to continue to grow. Some analysts are predicting that growth will be as much as 50% over the next ten years as the world moves to low carbon options.  For example, the production of a petrol/diesel car uses 16kg of copper compared to an electric or hybrid car which requires 60kg.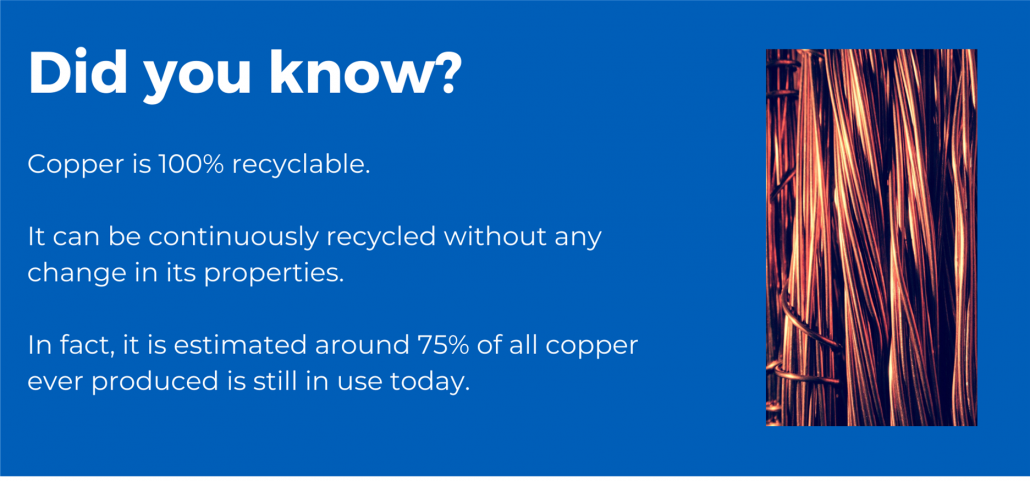 What does this mean for you?
EAS quotes your jobs based on the current pricing for cable. While we have traditionally guaranteed this pricing for a period of 30 days, the constantly increasing copper prices and demand for stock means that we cannot always guarantee pricing for this length of time. If we are aware of an impending price increase, your quote validity may reduce, which gives you the opportunity to get your orders in before prices increase again.
In addition to the pressure on copper pricing, International shipping availability is also stretched which has resulted in approximately 20% less capacity and as much as a 50% increase in rates, further adding to unpredictability with sourcing materials.
We highly recommend if you have projects where a significant amount of cable will be required you confirm these as soon as possible so that we can lock in supply and pricing.
If you have any questions, don't hesitate to get in touch with the team on 07 834 0505.
http://easwaikato.co.nz/wp-content/uploads/2021/10/SPECIALISTS.jpg
0
0
Matt Egan
http://easwaikato.co.nz/wp-content/uploads/2021/10/SPECIALISTS.jpg
Matt Egan
2021-04-07 00:05:33
2021-04-07 00:05:33
What's happening with copper prices and how does this affect your electrical work