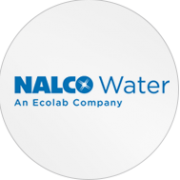 "We are a large scale chemical company and with the way our company is structured we were always looking for a contractor that could supply a turn key solution. We worked closely with EAS initially to clarify the scope, but as always I got called away to other projects requiring my time. EAS was able to work unsupervised and safely to achieve a first rate install. From experience this would be not have been possible with other contractors I have used in the past.
With their Electrical and Mechanical capability, they are positioned uniquely in that you don't have to engage two contractors to get the job done.  By using EAS we were able to commit to a deadline which would have been impossible to achieve in the past.
If you need a quality job, requiring both Electrical and Mechanical works don't hesitate to give EAS a call. I don't believe you will find a better partner in the greater Waikato for all your standard or overflow works."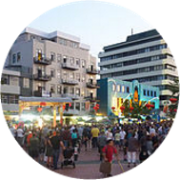 "EAS was recommended to me from a good friend when I needed Electrical advice on some minor renovations around home. Carey and his team were fantastic to deal with and provided practical and affordable options for my project. I have since used EAS to replace all the lighting around the house, which has significantly improved our living experience at home.
EAS continues to be my first point of contact for any Electrical needs and I regularly recommend them to my family and friends."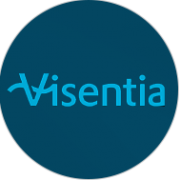 "The team at EAS are fantastic to work with.  We involved EAS in a number of installation jobs for Dosing and Control of Cooling Water Chemistry.  This required both Electrical Installation as well as Mechanical Pipe Installation and EAS had the resources to carry out the entire job.  Their ability to adapt to the customisation of each job makes them efficient and easy to work with.  The main reason we used EAS is their professionalism on the job and the tidiness of the final product.
Would definitely recommend them for any Electrical or Automation Solution."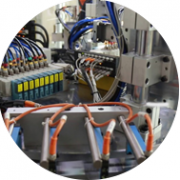 "We have used Electrical & Automation Services many times for various sized capital projects at Hautapu site.  Carey and his team have always shown excellent level of attention to detail and commitment to completing work required in often trying conditions.  Their process and product knowledge is extensive and the ability to provide options and alternate solutions to issues is a strength when it comes to the contractor selection process.  I've always found their communication and ability to work in with the various changing priorities of a complex manufacturing environment excellent, and their willingness to go the extra mile to ensure customer satisfaction a positive attribute."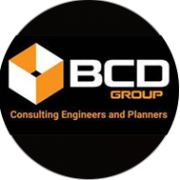 "I've worked with the EAS team over several projects of varied size and complexity. Nothing for the team is too much trouble and we've always appreciated how they go above and beyond the call of duty to provide value and intuitive solutions that work for us.
Throughout the process, Carey and the team promote many value-add opportunities and ensure that we understand how the final product works. As a result, the final product is second to none and our expectations are exceeded. I would have no hesitation in recommending EAS for future work."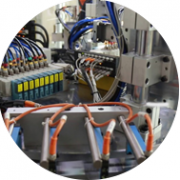 "I have found Carey and the team at Electrical & Automation Solutions easy to work with and they really know their stuff.  EAS have a good industrial knowledge and great attention to detail working through problems to find appropriate solutions.  The team are proactive workers and supply good feedback.  The services they supply are cost effective, however this does not forsake quality workmanship; and their attitude of 'do it once, do it right' means we receive a quality job completed with good follow through.  I highly recommend using the team at EAS – they go the extra mile."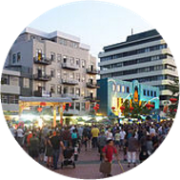 "We choose to use the EAS team for many reasons; from past experience they have proven themselves capable, exhibiting good knowledge of Industrial Electrical Systems and can organize other resources to complete the job; therefore it becomes a simple, no hassle process.
When we use EAS, the job is always completed in a timely manner, ticked off compliant, and there is never any question about the quality.
I highly recommend EAS.  They are easy to deal with, have excellent knowledge and we are always confident with what EAS can deliver."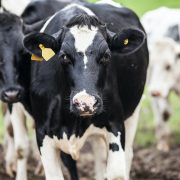 The team at EAS are always on board to tackle our electrical needs.

As farmers we need it done right first time with minimal down time. These guys always deliver. Their service is always friendly and
professional, and nothing is ever a problem.
We have no hesitation recommending them.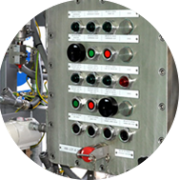 "We have engaged the EAS team for many of our projects over the years from maintenance to full turn key assignments such as Variable Frequency Controlled Pumps, Radar and Ultrasonic Level Measurement and Site Flow Meter Installation.  We have found Carey and the team to have good project management skills across multiple disciplines, and they give a clear scope of work which is then delivered as detailed.  EAS' pricing is always competitive but not necessarily the cheapest as he often uses his maintenance background to engineer out foreseeable issues.  EAS meets all company Health and Safety & Training requirements which is a must on our sites."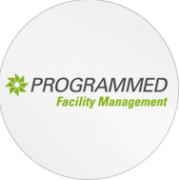 "I have found Carey and the team to be exceptional in their approach to any jobs they have completed for us over the past two years.  The team have an exception range of skills and technical knowledge.  So far it seems no job is to big or small for EAS to undertake.  All jobs undertaken have been completed to an exceptionally high standard and they are always willing to attend all of our multiple sites immediately day or night if an emergency arises.
I personally would recommend the EAS team to any future potential client without hesitation"