This year we have decided to sign up as a sponsor of Kidney Health NZ. Kidney Health is a topic close to my heart as I am currently on my own journey with kidney disease.
On the face of it, you'd think I was a pretty normal healthy guy. I'd probably like to think even a bit fitter and active than many people my age. But two years ago, I found out I had kidney disease.
There were no obvious signs to make me think I had any serious health problems. I was a bit tired and hadn't been feeling 100% for a while; but I put it down to putting in long hours building the business and with young kids, most parents are tired. My wife, Gemma, encouraged me to get a check-up and within days my test results were back, showing my kidney function (EGFR) was down to 21%. Which meant I was at stage 4 kidney failure .
As you can imagine this all came as a bit of a shock. Kidney Health NZ played an important role in helping me understand my illness and understand the journey I was now on. I fully support the work they do especially around educating everyone about the simple steps they can take to ensure their own kidney health. That's why this year we're making it our mission at EAS to get behind the Kidney Health team and support them. Not only will we be donating to their cause, but our team will also be out on the street collecting and helping raise awareness of the importance of kidney health on World Kidney day on March 12.
Unfortunately, there is no cure for kidney disease and over the last two years; my kidney function has continued to decrease. I am now on the wait list for a donor kidney. I'm incredibly grateful for the support of my friends and family over this time. It is amazing and humbling to know that I have people in my life who are not only there to support me, but are also willing to join me on my journey by being tested to see if they are able to donate a living kidney to me.
Having kidney disease is not something I'd choose to have but I'm also not letting it slow me down. I'm staying focused on the present and dealing with each step in the process as it comes up. Over the last few years I've modified my lifestyle – less beers with the boys (not that they seem to mind as they've always got a sober driver), healthier food and I've upgraded to an e-bike. The new bike means I can still smash out 50k on the hills without feeling exhausted – it also puts a smile on my dial as I boost past the other guys on standard bikes. In fact I find getting out on my bike makes me feel better not just physically, but mentally too as it sets me up for the week ahead.
So what does this mean for EAS and you our customers?
It's all business as usual. Over the last two years I've been building my support team and systems to ensure that when I need time off for a transplant everything will keep running just as you'd expect. I'm grateful for the support of our fantastic customers which have allowed the business to grow to the size where we now have a team of highly skilled electricians who are there to help solve all your electrical and automation problems.
What can you do to help?
Take care of yourself. Make sure you treat your health as a priority and get regular check-ups. If you want to find out whether you could be at risk of kidney disease check out the Kidney Health NZ website.
We'd also love your help in raising funds for Kidney Health NZ. Our team will be out and about on World Kidney Day, Thursday 12 March, so you can come drop a few coins in the bucket.
If you can't find us to make a donation on the day, there will be other chances during the year to support Kidney Health NZ with the EAS team. We have plans to participate in some of our usual crazy days taking on events like the Tough Guy & Gal Mud Run and the Tokoroa Day Night Mountain Bike race. This year however, we'll be doing it to raise money for Kidney Health NZ. We'll let you know closer to the time how you can get behind the team with sponsorship.
Thanks for your on-going support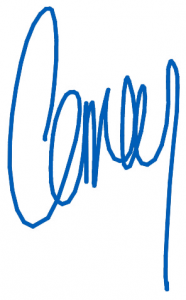 http://easwaikato.co.nz/wp-content/uploads/2020/03/Web-Colour-EAS-Logo-300x108.png
0
0
Matt Egan
http://easwaikato.co.nz/wp-content/uploads/2020/03/Web-Colour-EAS-Logo-300x108.png
Matt Egan
2020-02-26 02:45:33
2020-02-26 02:45:33
Why we're sponsoring Kidney Health NZ