Electric motors have been around for centuries, becoming more refined and powerful over the years. Their role is to convert electrical energy into mechanical energy used in everything from your household appliances and computers to powering mega factories around the world.
The first motors were developed as far back as the 1740's, however due to the challenges in generating the high voltages they needed for operation, these motors were never used for any practical purposes.
DC motors made a rise through the 1830's, running up to 600 revolutions per minute, they powered basic tools and presses.
By the 1880's the modern AC electric motor was taking shape, able to be adapted to many applications.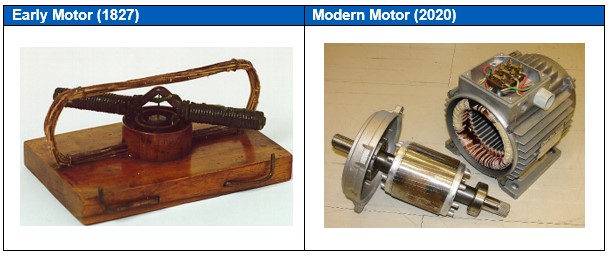 Today there is a wide variety of electric motor options for your plant. Key factors to consider when making your selection include:
Input power source
Environment – will the motor be operating in areas where it would be at risk or dust or water contamination or extreme temperatures. Is it located in a Hazardous Area?
Motor specifications – the weight, size, shape can all have an impact on the suitability of the motor for the job.
Motor performance – the speed and torque, starting/stall torque and the load profile will all impact on whether the motor is the right fit. A motor that has not been matched appropriately will cause significant damage to the machine, likely resulting in stalling or failure.
The EAS team can work with you to help take the guesswork out of choosing the right motor for your application.
To ensure the longevity of your motor, maintenance is also a key consideration. Over their lifespan of your motor, both mechanical and electrical inspections should be carried out to help identify issues such as:
High resistance connections – Terminal box
Winding contamination
Rotor bar faults
Bearing Housing
Motor Feet
Base-plate/Foundations
Motor Insulation
The importance of including these checks as part of your preventative maintenance plan have been proven by the Cooper Bussmann brand which found that old age was responsible for only 10% of the failure of electric motors.
The most common causes of motor failure are actually: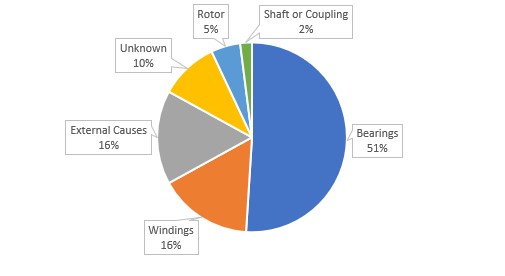 Source: A.Bonnett & C. Yung
In addition to regular checks on your motors some early warning signs for motor failure may include:
Motors tripping circuit protection
Hot motor housing
Excess vibration noise
Increased operating costs
Reduced torque
Oil leakage at bearing seals
Rust
Ignoring these warning signs may lead to costly repairs and downtime for equipment. Getting a qualified and experienced electrician you can trust in to diagnose these issues is paramount for safety and the lifespan of your motors and equipment.
If you would like advice on the best motor selection for your machines, or if you would like maintenance or repair assistance, get in touch with the EAS team today on 07 834 0505 so we can work together to find the best solution for you.
http://easwaikato.co.nz/wp-content/uploads/2021/10/SPECIALISTS.jpg
0
0
Matt Egan
http://easwaikato.co.nz/wp-content/uploads/2021/10/SPECIALISTS.jpg
Matt Egan
2021-10-31 19:54:22
2021-10-31 19:54:22
Industrial Electrical Motors